2022 Mitsubishi SUVs & Crossovers Lineup
If you're looking for an alternative to the American heavy-drinking SUVs, the new
2022 Mitsubishi SUVs & Crossovers
might have what you need. The Japanese giant has a fantastic lineup for this type of vehicle, with a wide range of trims, features, and prices.
There'll be three new SUVs on the streets this year: the 2022 Mitsubishi RVR, the Outlander, and the Eclipse Cross. In this review, we'll talk about each of them.
2022 Mitsubishi SUVs & Crossover in Halifax, Nova Scotia
Driveability and Performance
Affordability is a remarkable feature of the 2022 Mitsubishi SUVs, especially when compared with flagship models of other brands. The three models are also very similar in fuel efficiency, with a slim advantage for the Eclipse Cross. The RVR and the Eclipse Cross are 10 km/L in the city and 12 km/L on the highway; the Outlander runs at 11 km/L combined.
The
2022 Mitsubishi RVR
has 148 hp, torque of 145 lb-ft, and 3,500 pounds of towing capacity. Thanks to its Active Stability Control, it offers great driveability, among other safety features.
The Eclipse Cross has a 2,000-pound towing capacity, 165 hp, and a very smooth acceleration system. It also has an eight-speed shifter, which can be activated in the Sports mode.
The Mitsubishi Outlander is the most spacious SUV of the brand, with seven seats. It also has plenty of tech features to improve its driveability. It's Mitsubishi's flagship SUV, and there are many optional features.
Interior Design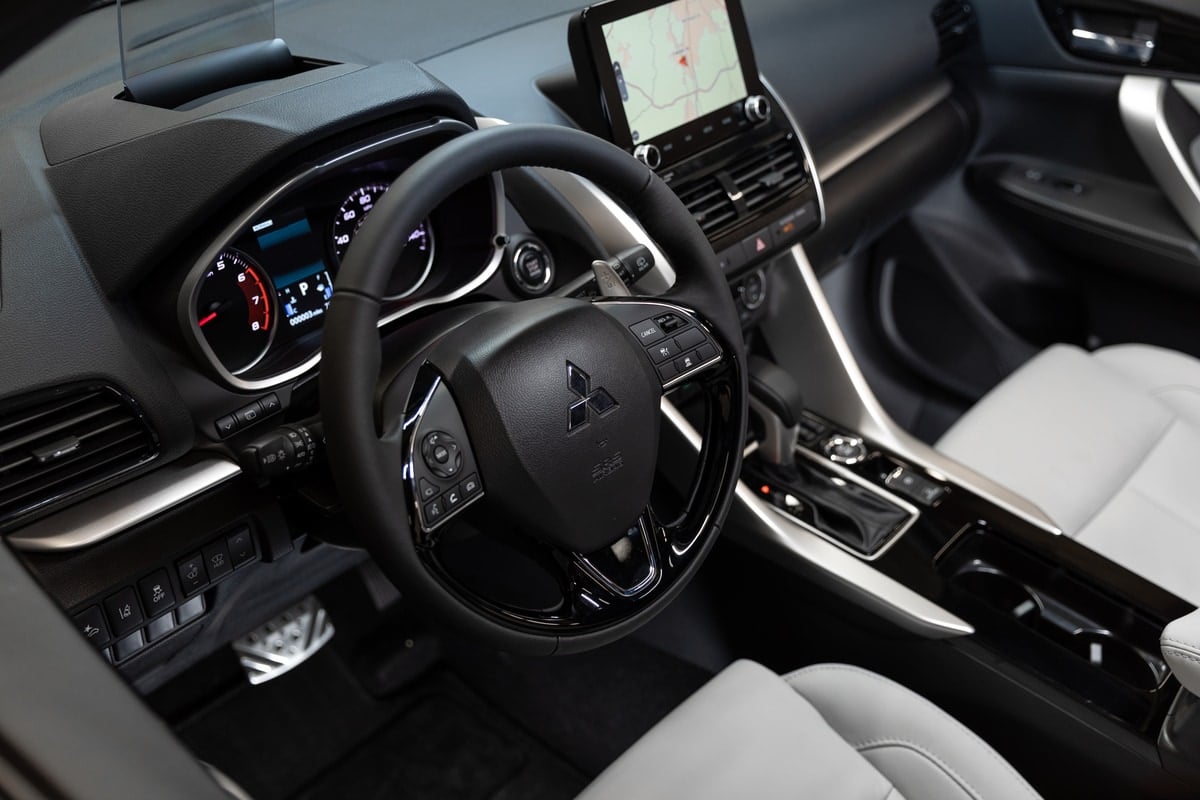 Internal space is a defining feature across Mitsubishi's SUVs. Yet, they aren't all the same size. The
2022 Mitsubishi Outlander
Sport is the smallest in the lineup, while the Outlander is the biggest, with seven seats.
The 2022 Mitsubishi Eclipse Cross also has a compact version, meaning your SUV no longer needs to feel like a truck. Leather upholstery is available across all trim levels. All models have high-level sound systems, with an option for up to 19 speakers.
Technology and Safety
Mitsubishi's infotainment systems are compatible with Apple CarPlay and Android Auto. The brand is also known for its Hi-tech safety features. These include many drive assistants, like lane-departure warning, frontal collision mitigation, blind-spot monitoring systems, and more.
Contact Us
Trims and Prices (MSRP)
Luckily for SUV fans, there's a wide range of options at Mitsubishi. The price range is also considerable, where the Japanese carmaker stands out for the affordability of its vehicles. Compare trims and prices below.
RVR
Eclipse Cross
Outlander