FAQS About Mitsubishi Vehicles
FAQ's About Mitsubishi Vehicles
Steele Mitsubishi is your premier Mitsubishi dealership in Halifax, Nova Scotia, serving the surrounding Dartmouth, Bedford, Sackville Turo areas. We provide a superior auto buying experience with our extensive vehicle inventory, comprehensive service, and efficient finance departments.
Looking for a new vehicle can be stressful. At Steele Mitsubishi, we want to reduce that stress by giving you all the information you need to purchase a vehicle. The following are the answers to several questions frequently asked by customers like you.
Are Mitsubishi Cars Good Quality?
The answer to the question is yes. Mitsubishi has been in business since 1917. The company has over one hundred years of vehicle manufacturing experience. Recently, Mitsubishi received awards from the Automotive Science Group (ASG) for Best All-Around Performance Brand and Best Economic Performance Brand.
What is Mitsubishi Known For?
Mitsubishi is known for dependability and offers some of the car business's best warranties. The company also has a reputation for forward-thinking. The company began planning for electric vehicles in the 1970s, long before other auto companies came on board. Many Plug-In Electric Hybrid Vehicles will be available soon.
What Country is Mitsubishi From?
Mitsubishi Motors is part of a Japanese automobile group with main offices located in Tokyo, Japan. Initially, the company was a shipping firm but introduced its first vehicle in 1917. 
Who Makes Engines For Mitsubishi?
Mitsubishi's engines are produced in Mitsubishi facilities in Shiga, Japan.
What Cars Are Made By Mitsubishi?
Mitsubishi offers many cars and crossover SUVs, including the Outlander, Eclipse Cross, RVR, and Mirage series.
Our Subaru and Mitsubishi The Same Vehicles?
No, Subaru and Mitsubishi are not the same vehicles. Both vehicles come produced in Japan, but the Renault-Nissan-Mitsubishi Alliance owns Mitsubishi, and Subaru Company owns Subaru.
Is Mitsubishi a Luxury Brand?
There are many definitions of a luxury vehicle. Usually, a luxury vehicle must have high-end features that are not a necessity on the average vehicle. Although not always considered a luxury brand, the new Mitsubishi Crossovers have many features not found on an average vehicle. These features include leather interior accents and smartphone-compatible touchscreens. Most customers report the Mitsubishi is affordable but has the special touches found in other luxury brands.
What is The Best SUV to Buy?
The best SUV to buy is the one that best meets your needs. However, the Mitsubishi Outlander has consistently ranked high among all available SUVs. The vehicle offers both comfort and luxury at an affordable price. At Steele Mitsubishi, we have an SUV in our inventory that will meet every customer's needs.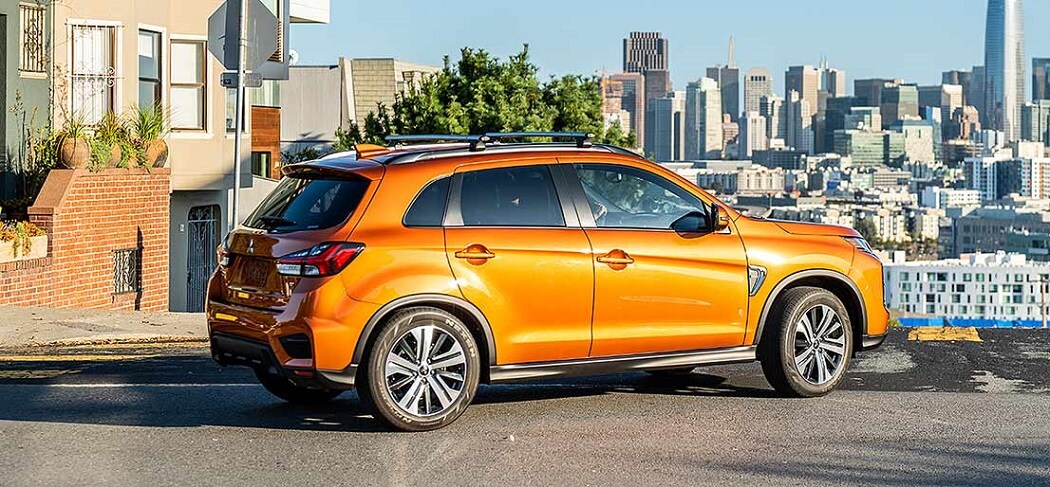 How Long Does a Mitsubishi Last?
Mitsubishi takes pride in building dependable vehicles. Some customers report their Mitsubishi is still on the road after several hundred thousand kilometres of driving.
Hours
Monday

8:30AM - 7:00PM

Tuesday

8:30AM - 7:00PM

Wednesday

8:30AM - 7:00PM

Thursday

8:30AM - 7:00PM

Friday

8:30AM - 6:00PM

Saturday

8:30AM - 5:00PM

Sunday

Closed
Make an Inquiry
Is Mitsubishi Outlander a Midsize SUV?
The Mitsubishi Outlander comes built perfectly for families and is an extremely versatile midsize SUV. Consumers often comment on the comfort, driving ease, and excellent fuel economy of the Outlander. The SUV drives comfortably like a compact but has the roominess of a large SUV.
What is The Smallest Mitsubishi SUV?
The 2021 Mitsubishi Outlander Sport is a subcompact SUV. Subcompacts are extremely popular with consumers who want the effortless driving of a smaller vehicle with plenty of room for all their needs.
What is The Cheapest Mitsubishi car?
If you are on a tight budget, you might want to consider the 2020 Mitsubishi RVR ES SUV. This vehicle comes in with a budget-friendly base price. With a Mitsubishi RVR, you will enjoy the excellent Mitsubishi driving experience at an affordable price.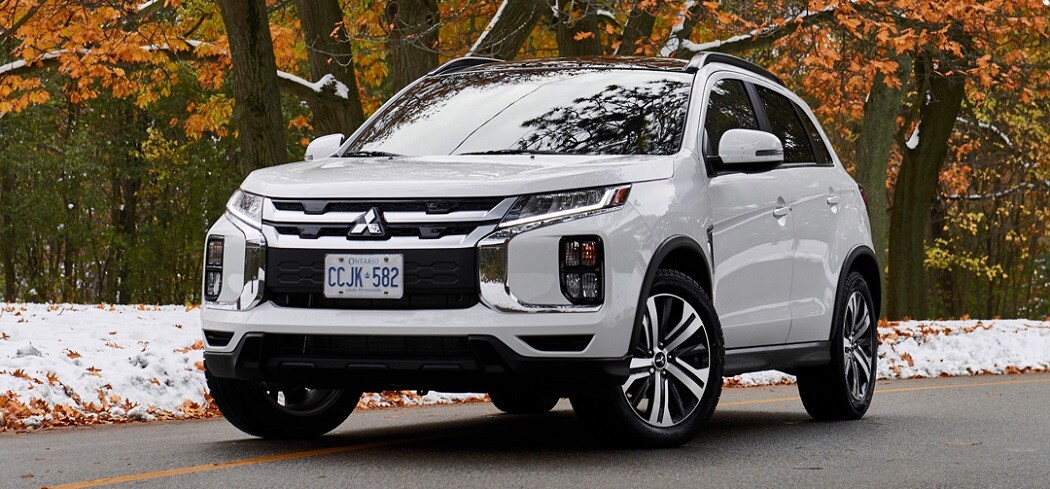 How to Find The Mitsubishi I Need?
At Steele Mitsubishi, we offer a comprehensive online shopping experience. Also, consumers report using online auto search tools, like CarFinder, to locate vehicles in Canada. Steele Mitsubishi consistently shows up as the first choice for auto shopping on sites like CarFinder.
Contact Us Today!
At Steele Mitsubishi, we are here to make your car buying experience as stress-free as possible. Contact Us; Our Finance Centre can process your finance application quickly and efficiently. We want to get you pre-approval for a new vehicle. Visit us online or in-person at Steele Mitsubishi today.